Play Smarty Bird
Available free for mobile and web!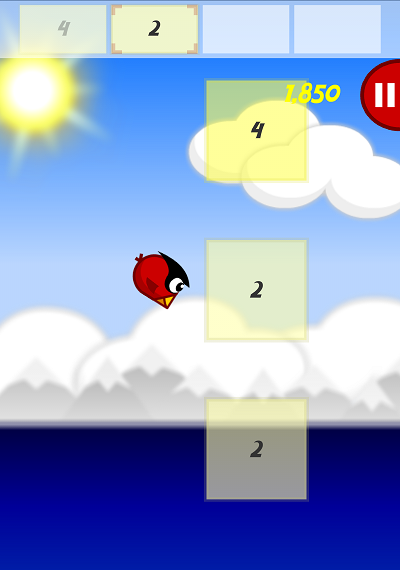 A smashup of flapping + puzzle solving!
Flap, dodge, collect, and bounce to victory
Be amused by the fun and silly music
Share your highscore with friends so they may awe at your greatness
The real challenge is in finding the best way to collect & combine tiles
Maximize Your Score With These Pro Tips!
When passing through pipes, try to stay close to the bottom pipe.
Collect tiles equal to or less than the last tile in the bank.
Always fly in between both pipes to collect extra points.
Points break-down:
100x face value of each tile collected
250 points when tiles combine
1k points when passing between pipes
5k points when leveling-up
10k points if you can catch scooter
Some power-ups give you points when you touch a pipe